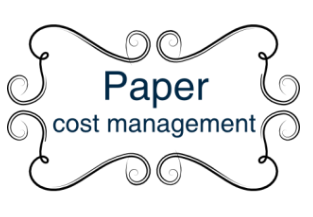 What is the cost of paper?
The true cost of paper is a very intriguing research topic. It can have several hidden layers.
Depending on the type of research, the geographical spread of research locations, the size and weight of the questionnaires, the processes involved in logistics and reverse logistics, this cost can be far higher than the specific activity of printing paper based questionnaires.
We have gathered information in-house and also done some secondary research to identify the typical cost break ups involved when a paper based questionnaire approach is followed for data collection in research projects.
We have not included the other additional costs incurred due to errors in data entry and other productivity aspects.
The below provided break up is given for a typical project with a budget of INR. 15-18 lakhs, involving approximately 50,000 – 70,000 respondents. For estimation simplicity, the incidence costs or cost of identifying the right respondents for the study has been considered to be low or independent in the calculations done below.
Interestingly, with higher incidence costs, the cost per questionnaire also increases.
This can be typical of an enumeration study involving a small district or can also represent a sample study with a high incidence rate (or low incidence costs).